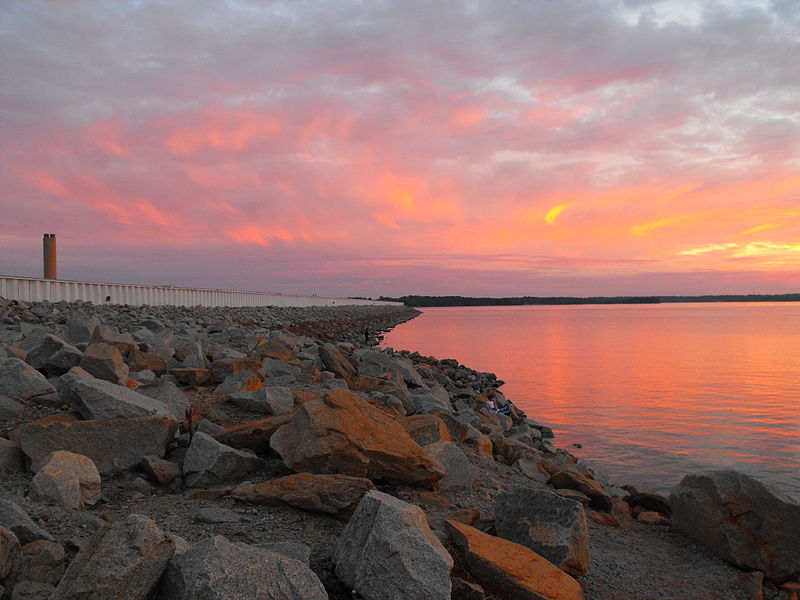 Image via Isis4563
Sunset on Lake Murray
Lake Murray is 41 miles long, 14 miles wide at its widest point, is 78 square miles and has over 600 miles of shoreline.
Lake Murray is fed by the Saluda River, which flows from upstate South Carolina near the North Carolina state line. The Saluda Dam is approximately 1.5 miles (2.4 km) long and 220 feet (67 m) high. Bordering Lexington, Chapin and Irmo, and only a short drive from Columbia, Lake Murray is enjoyed by thousands of people every week.
The lake is a recreational destination with water sports such as fishing, boating, swimming and other outdoor activities.
There are multiple parks, recreational areas and fishing access locations. Multiple Lake Murray Public Parks include picnic, hiking, camping, playgrounds, swimming, fishing, and nature watching. There are both free and fee facilities. Dreher Island State Park, located in the Western part of the lake, provides lodging, camping, hiking, fishing, boat ramp and more.
Boating is central to Lake Murray living. There are dozens of marinas (marinas with pumpouts), boat landings, and ramps. If you don't own a boat there are many boat vendors that sell and rent boats.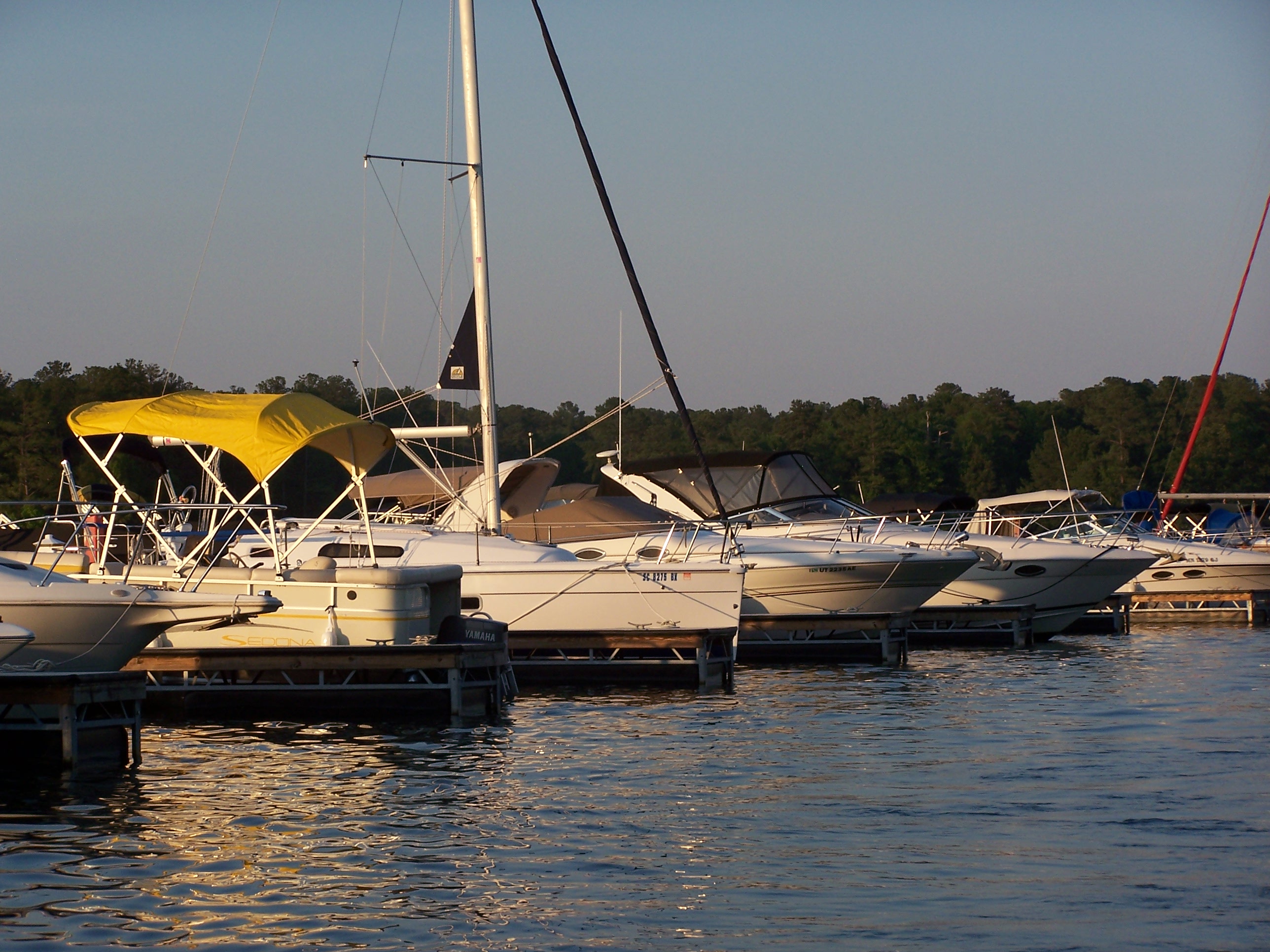 Image via Jelene Morris/https://flic.kr/p/4QUPve
Boats on Lake Murray
Lake Murray features excellent fishing (primarily largehouse and stripped bass but also bluegill, redear sunfish, crappie and catfish) and hosts fishing tournaments. SCDNR Fishing Information
SCDNR Lake Murray Brochure (PDF) Fishing information, fish attractor locations, marinas, ramps and more.
Interested in searching for a home near Lake Murray? Search for homes near Lake Murray

Would you prefer to live on the water?
Search for homes on Lake Murray
Search for homes on Lake Murray (Irmo and Chapin side)
Search for homes on Lake Murray (Lexington side)
Search for homes on Lake Murray (Newberry)
Search for homes on Lake Murray (Saluda)

Don't see the home you're looking for? Contact me at (803) 476-6450 or by e-mail or fill out my Dream Home Finder and I'll set up an automatic search for you
Resources:
Dreher Island State Park
Lake Murray Fun
SCDNR
Wikipedia